Busy Bee A5 Weekly Planner by Joanna Jensen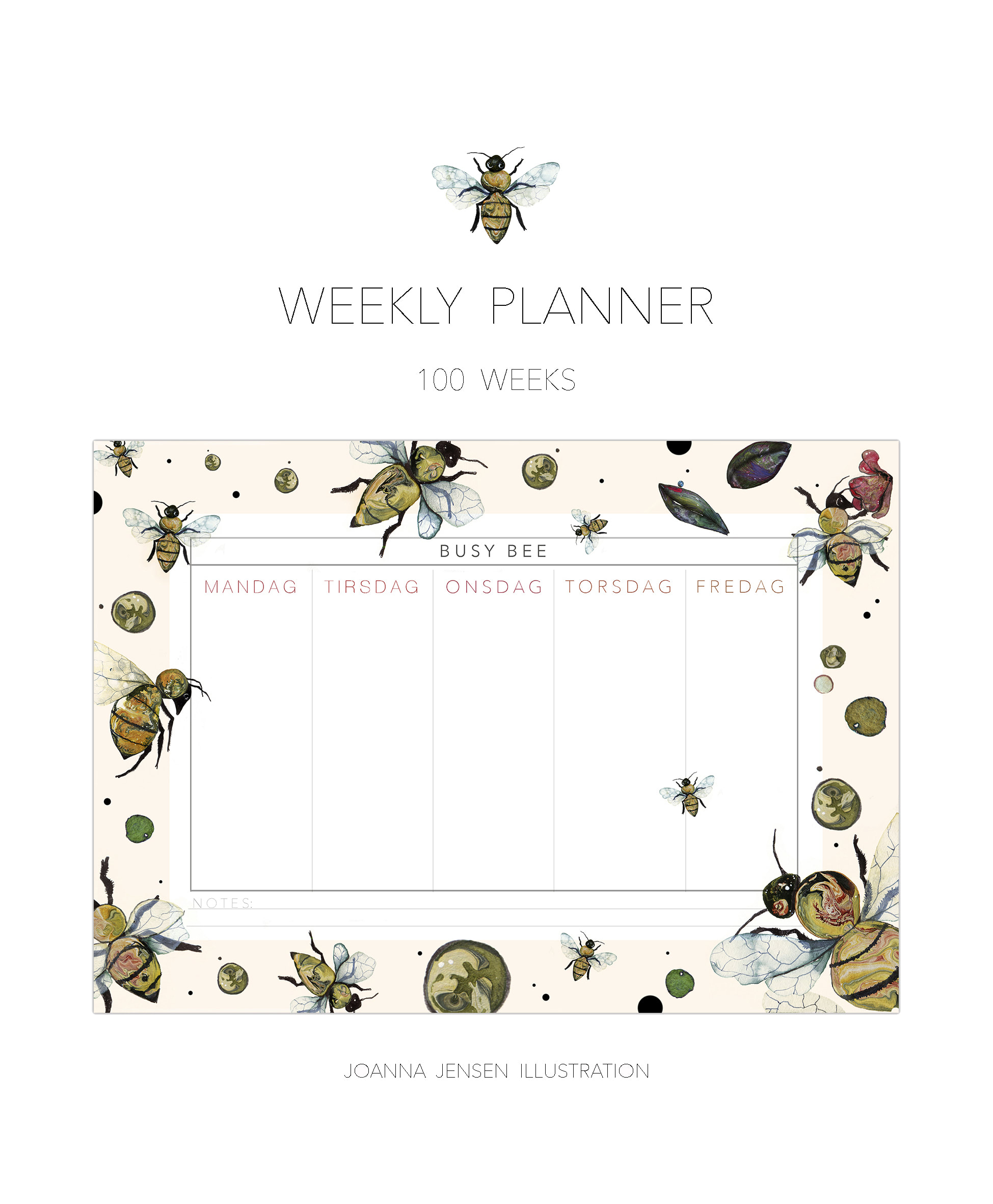 Busy Bee A5 Weekly Planner by Joanna Jensen
Weekly planner notepad, painted by Joanna Jensen.
"I created something completely new! With a love of the beauty of bees and the schedule of a very busy one, I just had to paint this notepad." - Joanna
Price including shipping in Denmark. For international shipping enquiries, email us at us at hello@aarhusmakers.com.